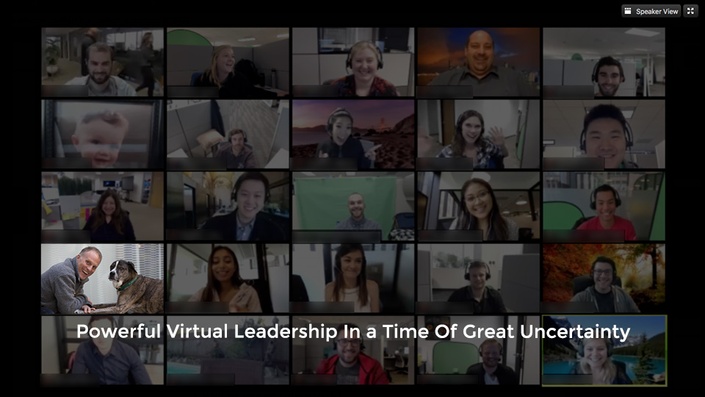 Powerful Virtual Leadership with John Bates - Live Course Begins July 14th, 2020
POWERFUL VIRTUAL LEADERSHIP IN A TIME OF GREAT UNCERTAINTY
It's clear, your leadership abilities are being tested, along with everything else...
Let me support you in being your best!

YOUR LEADERSHIP PRESENCE IS NOW ALL ABOUT YOUR TELE-PRESENCE.
YOUR EMPLOYEES ARE A LOT MORE LIKE VOLUNTEERS NOW.
AND IT'S BECOMING CLEARER WHO IS REALLY ON BOARD.
UNCERTAINTY HANGS OVER EVERYTHING.
HOW CAN YOU BEST MANAGE THIS TRANSITION SUCCESSFULLY?
---
It's not just you who is having a hard time with this, I'm on calls with leaders from all over the world who are having a hard time. A lot has changed very quickly and the future is guaranteed to be different.
At first I selfishly freaked out about how this whole thing was going to affect me, but I finally came back around to Snoop Doggy Dogg's advice:
"Don't be Nervous, Be at Their Service"
and I want to serve you.
---
TO BEGIN WITH...
Your Leadership Presence is now all about your TELE-PRESENCE.
HOW ARE YOU SHOWING UP ONLINE?
Things have changed dramatically, quickly. Are you showing up as the powerful, effective leader you actually are? People are frazzled and there's no end in sight. How do you keep people motivated and on track? Are you using this adversity to make yourself better? Although everyone wants this to end as soon as possible, the ones who emerge from this the best will be the ones who deal with the hard realities of the actual situation and make the most of this opportunity for growth. The people you lead and your collective future need you now, more than ever.
A NEW LEVEL OF LEADERSHIP IS BEING CALLED FORTH.

Leading teams in a distributed, virtual environment is different than leading in an in-person environment. Your employees are much more like volunteers now and as this wears on some people are getting better and some are falling off. Let me assist you in making sure your leadership presence translates well online. In an unprecedented, uncertain time like this your leadership needs to be emotionally connected and what got you here won't get you there, as they say. Your team may have experience working in a distributed matter, but many people are not used to working remotely at all. And, as a leader, this uncertainty along with the massive physical disruption of long established work patterns, means that what you do now will affect everyone's future, including yours, in an outsized way.
Don't miss this exclusive opportunity to impact yourself and the future.
---
You will get HIGH LEVEL STRATEGIC THINKING SUPPORT including:
Your leadership style for the long game
Your Leadership Presence online and in times of stress and uncertainty
Preparing your team/company for what might be a long disruption
Building shared purpose among people of different ages, skill sets and backgrounds
Insights from the world of massively multiplayer online games that will make you a better leader, strengthen your team and transform the experience of working virtually
You will also get very practical tips, guidelines and insights to keep your team productive such as:
Leading confidently in times of crisis and anxiety
Important, first things to think about in this new environment
Managing virtual teams productively
Leading great virtual meetings
Ways to keep a virtual team together (and actually become even more productive)
POWERFUL VIRTUAL LEADERSHIP WITH JOHN BATES BEGINS ON JUNE 2ND, 2020.
DON'T MISS OUT, REGISTER TODAY.
---
THE COURSE WILL CONSIST OF:
2 x 60 minute sessions a week (T, TH) for two weeks (4 sessions)
You will have access to the recordings of every meeting, as well.
You will also be eligible to join 2 free, optional 60 minute bonus Q&A / discussion sessions per week (W, F), with interesting guests.
The bonus Q&A sessions will also be recorded and available to you.
Special COVID19 Note:
Because I want to team up with you in supporting a friend and/or colleague who could use it I am giving everyone who registers for the course an additional NO-COST seat which you can give to the person of your choice.
As well, we will have a limited number of partial and full scholarships. If this is something you believe could make a big difference for you, and would be something you could pay forward, but you can't afford it right now, email [email protected] and we can discuss a scholarship.
Your Instructor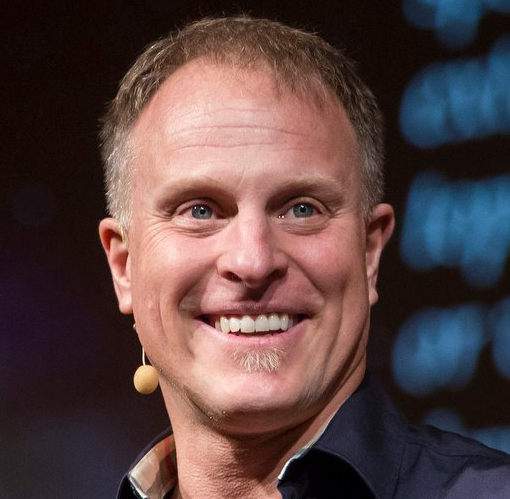 You are in good hands with John Bates. He has vast and successful experience as one of the most prolific trainers and coaches in the TED-Format. His training is uniquely based in human evolutionary biology and neurophysiology which gives you principles that are immediately actionable and which you can apply to your own individual style. John's training goes deep and it brings you far more effectiveness, influence and dramatically amplifies your success, because of that. John has coached hundreds of TED and TEDx speakers and thousands of leaders, executives and difference makers in the TED-Format. He created this "TED-worthy" mini-course to help people understand the ins and outs of speaking at TED & TEDx, along with some useful guidance in general. He also brought his full course: The Speak Like A Leader Bootcamp online, as well. John currently trains top leaders, C-level executives & entrepreneurs at NASA, IBM, Accenture, Johnson & Johnson JLABS, and more, in his unique leadership communication principles; allowing them to show leadership and calm while motivating their employees through great storytelling, leadership presence and an understanding of the science underlying great communication.